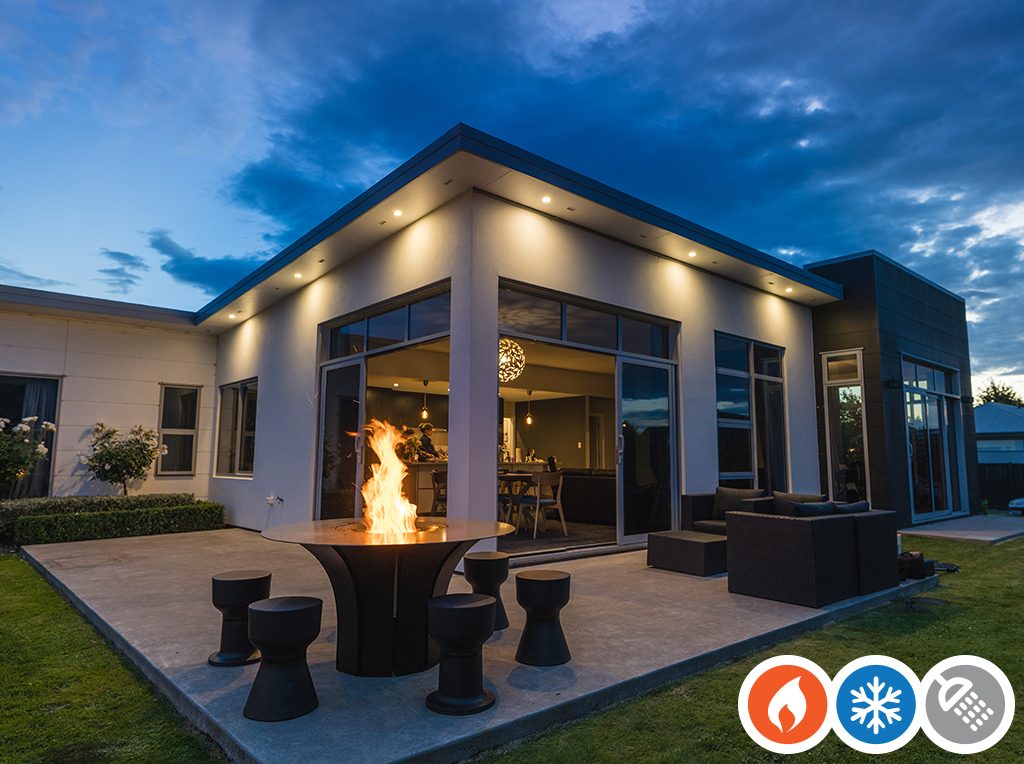 Nothing brings people together quite like food and flames. Now Escea has found the perfect way to combine them both with the EP1350 Outdoor Wood Fire Table.
Inspired by the classic campfire, the Wood Fire Table is made for gathering, sharing, and marshmallow toasting. It's a new twist on an old classic. Only better, because Escea's Vortex Firecore technology gives you the warmth, ambience and flames for a campfire without all the smoke.
Heater when you are cold, cooktop when you are hangry. Cooking for two, feeding the whole family, or hosting a tribe, the Escea EP1350 Fire Table offers a 360 degree social cooking experience that gets everyone involved.